We would be delighted to hear from you – to arrange your complimentary initial consultation or to see if we can be of help, you can contact us during office hours on:
023 9224 0012
Alternatively, if you wish to email us please use:
Or if you wish to write or visit, our address is:
Cox & Company Financial Planning
Compass House
125B London Road
Waterlooville
Hampshire
PO7 7DZ
Our offices are located between The Heroes Pub and The Denmead Queen in Waterlooville town centre.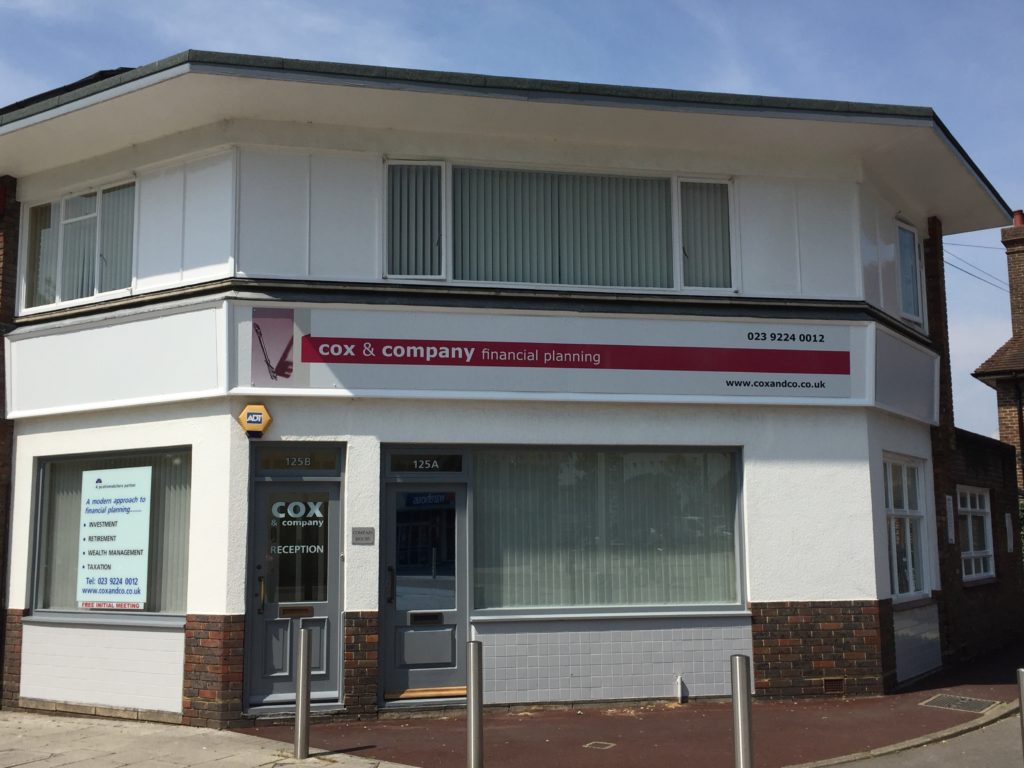 We always aim to get back to people as soon as possible, usually within 24 hours – often sooner, within our normal working hours.
If you are unhappy with our service
If you have a complaint about your adviser, or any financial advice you have received from your adviser, please contact us: 
Quilter Complaints Department 
Quilter Financial Planning Complaints Department
Riverside House 
The Waterfront 
Newcastle upon Tyne 
NE15 8NY 
Email: [email protected] 
Tel: 0191 241 0700 
You can find more information by visiting the Quilter Financial Planning website: http://www.quilterfinancialplanning.co.uk/contacts/
If you cannot settle your complaint with us, you may be entitled to refer it to the Financial Ombudsman Service (www.financial-ombudsman.org.uk)
The guidance and/or information contained within this website is subject to the UK regulatory regime, and is therefore targeted at consumers based in the UK.